Welcome to the second week of special date ideas for us to enjoy together. I have received such positive feedback for this blog and I am beyond delighted to be able to make this weekly segment something to look forward to! As well as getting to share these dates together!
1. Let's get a real adrenaline rush as we explore one of Torontos haunted houses together. We marvel at the wonders and history behind it, as I cling close to you to help our fear. We then go home and further get those things out of our minds by replacing them with intimate moments. 
2. We can visit one of the many free galleries in the city, and explore the art and beauty of it all around us. We can find little nooks and crannys to steal kisses, and then walk arm in arm to your place or mine for an intimate look at our very own art. 
3. Let's get competitive at a running track, and practice our very own game of tack and field. We can make a bet to see who will win, and the wagers can be anything from kisses to other more intense naughty things. We then head home and the winner will get their prize.
4. We go on an adventure around the city and hunt down the Banksy Piece. It is known to be somewhere but isn't publicly advertised, so we could explore for the day and try to find it. Even if we dont we got to talk and get to know eachother, and then get to head back to my place for all the fun to make up for it! or celebrate finding it!
5. Ping pong bar? What better way to share in a fun date together before we share in intimate moments. Let's mix up our weekend and add some real fun and competition to it, by sharing ping pong and seeing who will win. Can I steal your heart afterwards and take you home?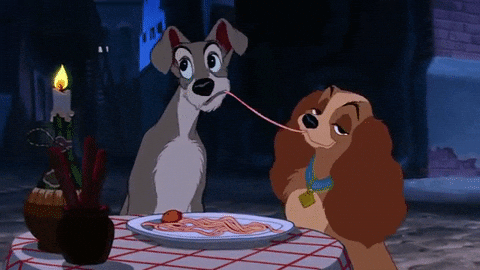 6. Ripleys aquarium has a jazz night on Friday nights where you can marvel at the wonders of the sea life, while also enjoying beautiful music around you. The perfect ambience to start the weekend with someone special. Let's explore it and share the experience together, and then be able to further have that music follow us home, where I play us some slow jazz as we unwind. 
7. Let's go bowling at a local bowling alley in the city. We get a pitcher of beer and share nachos as we get a little competitive and see who can get the most strikes! I'll frequently look over and smile at you having a beautiful time, and envision all were going to get up to when we can strike out at home afterwards too.
8. We become adrenaline junkies together and for a totally unique Toronto experience; The EdgeWalk. The perfect way for us to grow closer, while conquering our fears being on top of the world. The couple that dares together, stays together!
9. A date night that makes us really feel like kids? Let's visit Pursuit OCR: where we climb, clamber and wind our way through its 10,000 square foot obstacle course. Afterwards I grab your hand and lead you to another place of fun; Torontos only ball pit! After all the fun we can head home for even more, and to end the night seeing stars!
10. Let's visit iFLY Toronto for an indoor skydiving experience that's not only safe but gets our hearts pumping and ready for our after fun too! Be my special co-pilot and experience feeling like were flying as we de-fy gravity!
11. All the fun and adventure, sometimes we will prefer a more sophisticated rendezvous and place to go. In that case, let's enjoy some tea time at the Fairmont Royal York Hotel. Hand-crafted pastries, and dainty sandwiches in the Liberty Bar, we can savour the flavours, then take a stroll through the lush rooftop herb garden afterwards. 
12. Let's visit the beautiful water of the city, with a Sailing Adventure! Feel the wind in our hair, sneaking glances and smiles at each other as we enjoy the beauty of the skyline, and soak up the sun. We finish off by taking a dip together in the bracing waters south of Toronto island.
13. Walking dates are close to my heart. The Distillery District is absolutely perfect for it, as it is the only pedestrian only market in the city. We wind our way hand-in-hand along cobblestone laneways lined with little boutiques and wonderous places to visit. Then we can soak up the spirits of times that have gone by at one of the many cafes or restaurants that occupy the charming Victorian-era distillery buildings. 
14. Let's share in a tranquil date as we visit Allan Gardens, the 100-year-old garden filled greenhouse that is open year round. We enjoy the peace and quiet of the area as we learn about the history behind it, and get to know eachother more. Then you take me home so we can further our beauty by seeing eachothers too.
15. Are you a book worm like me? Let's visit old library buildings together with each crevice oozing with history. Then we head home to further explore our minds in a whole different way.
Thank you for sharing in the second week of this special blog that I have created to further inspire us for beautiful dates. I hope I can inspire you with adventures we can share together, and I look so forward to another week next week of more fun! 
Reminder: Take a look at my first date idea post and scroll to the bottom of the page for my JULY promotion. Let's celebrate my birthday together with these special dates!
kyliespears@protonmail.com
Please reload