Welcome to the third week of my special "Date Idea" blog! One designed for us to be even more inspired for fun and thrilling dates together. I hope that these activities can bring out the kids in us, get the conversations flowing easily, and maybe even make us both realize our new favorite activities!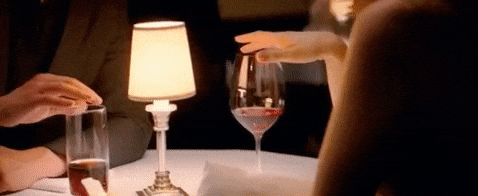 1. Let's have a picnic in Trinity Bellwoods park, and bring along my pup (and yours too) if you have one! We share in delicious snacks and fruits before we escape for dessert across the road at La Diperie! Its the perfect way to get ready for our special type of dessert when I take you home!
2. Let's escape to Bar Isobel, which is known for its erotic and warm atmosphere and red glowing lights. I tease you lovingly with stares and hand caresses as we get to know each other and share a beautiful meal, then escape back to mine where I can deeply get to know you even more so!
3. Everyone says laughter brings us closer; so what better way then to share a date at Second City? We can go for one of their nightly shows, or even take a comedy class to brush up on our jokes! The perfect way to get the smiles flowing between us and set the mood for the intimate moments to come afterwards.
4. Let's have a romantic staycation at the Broadview Hotel! We rent a suite and pretend were tourists visiting Toronto for the very first time. We explore the east end of the city, and share in moments and memories as we bask in the history behind it all. We then head back to our themed Victorian room where we share room service and our insights on the day, before we get cozy under the covers and spend the night together.
5. Allow me to take you to Pursuit OCR in Etobicoke, and share a massive ball pit, and one of a kind tricycle races together. We laugh and joke as we try and get competitive, and allow all our stresses to leave us as we jump into the pit hand in hand. We steal frequent kisses and glances at each other imagining the fun we will have when we leave too. All the while feeling rejuvenated, experiencing true child like fun together. 
6. We get in the car and drive to the country side, where we find a secluded area and pitch a tent for us. We enjoy the views, the serene peaceful quiet of it all, and each others company as we truly unwind from the world. A nice warm fire ends the night before we cuddle up under the covers and under the stars.
7. Show me your racing skills and lets go go karting! Indoor and outdoor tracks around the city, we have many options to get our inner adrenaline junkies going! Let's laugh and have so much fun as we see who can get to the finish line first, and we can bet on whos going to get the first kisses when we get home!
8. U of T has a beautiful library filled with one of a kind rare books and totally caters to anyones inner bookworm. Let's share a day there flipping through the pages and exploring our minds even further with all the wonderful things we will learn. We can even tempt eachother within the aisles with little teases, and even choose erotic books to explore together to further get our minds racing about what will come afterwards.
9. Let's go to a local dollar store and pick up water guns and balloons, and head to a park where we can run around like kids and refresh on a hot day with a game of water balloon soccer! We can see who can score the most goals, all the while getting the most wet! 
10. Let's pack up a blanket, some nibbles and maybe some wine, and head to the boardwalk or somewhere close by, to enjoy a beautiful sunset together. We share our moments from our day as we enjoy the beauty of another precious day ending, making way for a new one. All the kisses, hand holding and many deep gazes will prepare for when I take you home to further end our day with the best and most beautiful moments. 
11. Let's pretend we are in our very own version of Grease and enjoy a drive-in movie together. We get stranded and have to enjoy the whole movie, seeing how long we can go without giving in and making out like teenagers. We even get popcorn and laugh as I throw it at you (softly) until you kiss me. Then you take me home and we chat the whole way about the movie and trying to figure out the storyline of what we ended up seeing in between those kisses. 
12. Let's visit one of the many summer street festivals that are present within the city throughout the months of July and August. We can try new cuisine, enjoy the music and culture around us, and shop at the little boutique booths. We of course stop for some ice cream before we head home so I can be your extended dessert!
13. We head to the lake and rent kayaks that we can enjoy for the day. Let's challenge each other; explore the waters and have fun as we enjoy trying to keep our balance. We can hold hands to help guide us, and venture to different areas of the lake together. We can even find a secluded spot to put down a blanket to share together too!
14. Let's get to know eachother as we spend a hour solving puzzles in one of Torontos escape rooms! We can challenge eachother and bet how long it will take us to escape, and if we win will reward each other in creative ways! Even if we lose we can still enjoy our rewards; that's the beauty of it. Let's help our minds expand in a different way.
15. Ever had a day at the races at Woodbine Racetrack? Let's share one together and take $50 with us. We bet on the horses we believe will win, and watch as our bets bring in the money for us! Even if we don't end up winning much, we got to experience it and watch the fun races and enjoy seeing if luck is in our favour!
Thank you so much for sharing another week of special date ideas with me! I am enjoying coming up with these every week for us so much, and I'm so happy everytime you tell me I have inspired you and you'd like to share these with me! All of them have conenction and fun in mind, and I am so delighted that you are enjoying reading them. I look so forward to next thursday for another special edition! Stay Tuned!
Reminder: Take a look at my first date idea post and scroll to the bottom of the page for my JULY promotion. Let's celebrate my birthday together with these special dates!
kyliespears@protonmail.com
Please reload