Your date idea blog post has arrived for another week, and because of the delay I have included a super special announcement at the end of this post! A sneak peek to a birthday treat for you all! Be sure to take a look once you scroll to the bottom of this page!
I am really delighted to have the chance to write these ideas for us, and that we can further be inspired to share fun outside as well as inside the bedroom. Adventures, being able to laugh with you and share new experiences; all of these make a date that much more enjoyable for both of us. I'm loving the feedback I am receiving for every post as well, and only hope to continue to inspire you!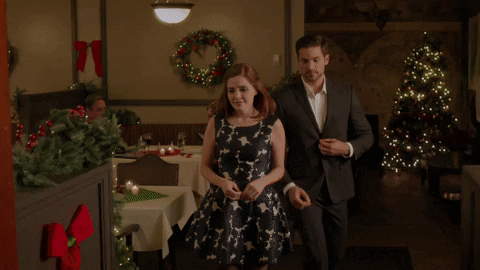 1. Let's go to the Ex! Every year, from August to September, Torontos CNE grounds open and make way for thrills, fun, and the perfect ambience for our adventure desires. We can watch the air show, share soft serve ice cream and deep fried mars bars; then head to my place for the fun to continue!
2. In the mood for something unique? Let's attend the Paper Lantern festival, which happens every August within the city. We decorate our very own lantern and watch and marvel as we send it floating into the water with the others. Before we know it, the beauty surrounds the water with all the different paper lanterns, all creating the most amazing scene. Allow it to bring us even more amazing feelings for our very own scene when we get home afterwards! Perfect late night date to share together.
3. Ripleys aquarium is filled with wonders, and although it is filled with families during the day (which is still amazing), at night it turns into the perfect ambience for a date. Plus, if we visit after 7pm we can take advantage of the reduced entrance fee! How awesome is that?
4. We escape to the cottage for the weekend, for nature and fun by the fire. On our second day, we bust out a 6 pack of beer (or water for those that don't drink), hop in a tube big enough for 2, and have a lazy blast! Let's see where this tube can take us!
5. Toronto is filled with street views, all perfect to share with that special someone. Let's exploe and find a rooftop, share a bottle of delicious wine, and the summer sunset around us. Then take me home so we can watch the stars through the window, and in each-others eyes!
6. What better way then to escape to the perfect place we've always wanted to try before on bikes? Let's head to wherever our heart desires on wheels, and be able to share the scenery and beauty around us in the meantime. We stop at a quaint spot and enjoy a ice cream together, before we head home to unwind from our day of cycling. 
7. Let's take a road trip to cottage country, complete with windows down, and tunes up. We drive until we find the perfect spot to pitch a tent, and be one with nature for the night. We even make a fire together, and then enjoy cuddles by said fire all night! Add in those intimate moments in a shared sleeping bag, and I don't think we will want to return home!
8. Strawberry picking my love? Let's drive out of town to one of the strawberry fields where we go barefoot, pick delicious strawberries and then get to enjoy them afterwards too! Allow me to eat them off of you when I take you home afterwards, and vice versa!
9. Let's stargaze in the summer night breeze. Ill bring a blanket, something delicious for us to eat and drink, and we can lay and share the beauty of the stars together. We can guess where the Big Dipper is, and even name our own stars if we want. Allow me to take you home after and show you the stars in my eyes for you too!
10. Let's forget the dinner and a movie option, or atleast put it on hold, as we go for a more exercise type date! Jump high in the air with me as we hold hands, and feel like utter kids again as we visit the Sky Zone Trampoline Park. We can both show off our skills on the wall-to-wall trampolines, or even take a fitness class together. I love how different this date is, and how potentially fun it could be for us! Let's continue the workout afterwards too!
11. Have you ever wondered if there is a inner Picasso inside of you? Well let's find out together for a romantic painting date! Paint cafes are all over the city, venues in which you're provided with everything you need to tap into your creative side, while also having access to delicious food and drinks around us. Let's sit together and create, not allowing the brush to come off the canvas. When were done we can marvel at our creation, and then go home to create even more magic together!
Thank you, from the bottom of my heart for sharing in another special week of this blog, designed with connection in mind. I really do hope I can inspire future dates and adventures to come for us, and give you ideas of what you can plan for that special someone. 
SPECIAL ANNOUNCEMENT!!
For the month of July, as a special treat for my birthday, I will be holding a 2 For 1 Snapchat Sale! Enjoy 2 years of my premium snapchat for the price of 1! (a $100 value!)
Be sure to include "snapchat" in your email when inquiring, and I will be delighted to provide more information into that, as well as accepted forms of payment!
See you next week!
Xo, Kylie
Please reload