Welcome to week 6 of the special Date Idea blog! Due to the delay with posting this one, I have included 10 extra dates this week for you to enjoy, and to further inspire you. I truly hope you have been enjoying these segments, and I appreciate all the positive feedback I've been receiving, and really look forward to sharing these dates with you. 
1. Let's hit up a game bar and enjoy a game of Bocce together as we get competitive and see who can win first. We make a sexy bet and then head home for the winner to get their special prize!
2. A brewery is an amazing way to try new and unique brands of beers together, and marvel at all the different tastes and experiences with each one! Let's visit one of my favourites, The 3 Brewers, and enjoy one of their sample sets. Complete with blonde, amber and even those strong beers, we can laugh, maybe share a game while there, and then head home for our one on one time.
3. The Art Gallery of Ontario hosts horror film nights often, and I think its the perfect way for us to cuddle close, and enjoy a movie filled with those moments where you're on the edge of your seat! I will take full advantage of all the opportunities to cling to you, and then you can take me home so we can further forget the horrors of the movie, and make our very own magic.
4. The Christmas Market at the Distillery District is romance heaven, and the perfect place for a special date. Let's cozy up to hot chocolate, explore the vendors hand in hand, and even take some selfies by the big beautiful tree! Then I take you home to further make sure you go home warm and cozy; in every way!
5. Let's get cozy again at Sud Forno, a new café that is a sister to Terroni, that serves up delicious Italian pastries to pair with our lattes. Let's cater to our tastes buds and have a beautiful conversation before we head back to my place or yours, to cater to all our senses. 
6. If dinner and Netflix are deemed too predictable for you, allow me to treat you to a night at the theatre. We can laugh and smile as we share a musical and hold hands the whole time as we enjoy it. The intermissions can be passed by with kisses and talks about the play, and then we can head home, still hand in hand, to create our very own beautiful story.
7. Let's get our adrenaline really pumping and experience the iconic "Edge Walk" at the CN Tower! We walk around the outside of the Towers main pod, 356 meters in the air. This is the worlds tallest and I think is the perfect way to make long lasting memories that will stay in our minds forever. When we make it through, we can go home together to celebrate the accomplishment!
8. Lets visit Barchef, for a unique cocktail experience that will sure to amaze us and make way for beautiful conversation to get to know each-other, along with many teasing touches as the night draws on! We then head home for the night to continue, fall asleep in eachothers arms and then wake up to beautiful breakfast in bed!
9. Valdez is one of my favourite Latin spots within the city, and is sure to get you moving with the music and the surrounding vibes. Let's take a nice walk downtown until we are led there, for mexican flavours and margaritas galore! Afterwards you take my hand and we lead eachother to our special private time, where we can create all our own flavours too!
10. Nathan Phillips Square is a wonder within Toronto, filled with history and beautiful things to enjoy, through any season. During the winter it features a gorgeous skating rink for us to enjoy laughs and moments at, and in the summer there is wonderful little festivals and booths that go up that feature unique things for sale. Even just to see the Toronto sign; Nathan Phillips is a perfect place to share a lowkey date together.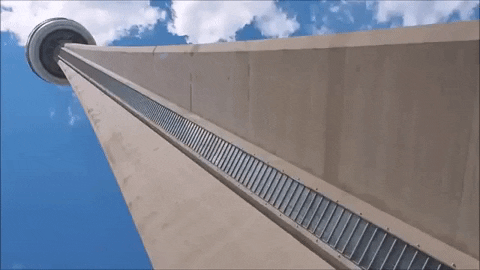 11. What a little moonlight can do; and I look forward to showing you at Torontos Jazz Bar. From hot music to delicious dishes, it is the perfect spot for us to enjoy gettign to know eachother while having the best entertainment around us. We then take a walk under the stars back to my place where we further all those beautiful vibes, into our own intimate time. 
12. As we all know connection is of the upmost importance to me, and what better way to truly conenct then to also connect with the universe in the process? Let's visit the David Dunlap Observatory, just 30 minutes outside of toronto, so we can also incorporate a little road trip too. Housing a 74 inch telescope which is also canadas largest; I'm sure we will experience such beauty while there, and be able to have an unforgettable experience. We drive home, but instead of you dropping me off, I invite you up with me, to continue the special night!
13. Let's take a journey from toronto to Niagara Falls, where we enjoy the evening lights tour together. We watch as the falls turn all different colours, and marvel at the sights as you wrap your arms around me. We then go exploring on Clifton Hill and stop for a snack, before we head back to our beautiful hotel for candlelit intimacy. 
14. What better way to bond, then with an animal shelter date? We can go visit the puppies, cats, and other animals and may even fall in love with one special! We take with us a great experience especially if we can donate something to them, like treats and food. 
15. Ever wanted to just drive and not necessarily have a destination? Let's find a cute dirt road up north, and drive until we see what we find. We may find a nice tent spot to enjoy for the night, a quaint motel on the side of the road, or maybe even a campground. Wherever we end up, were together, and thats what makes us the most happy. We share the night together all wrapped up, and share in most intimate moments underneath a sky full of stars. 
16. Let's find somewhere within the city that has an influx of fireflies, and go visit at night so we can marvel at how gorgeous they are as they light up our night sky! We kiss while being among them, and smile and share many teasing looks, before you take me home so I can see those fireflies in your eyes too, and vice versa!
17. Driving around looking at Christmas lights is one of my favorite things to do during the winter seasons. Let's grab hot chocolate and take a drive, and watch everyones creativity and beautiful surroundings around us. We then park somewhere a bit more private for some kisses and conversation, before you take me home to show me the same lights, but this time all around us in the form of little fireworks. 
18. I love the idea of treating you to a unique scavenger hunt! Let me lead you to our dinner spot with clues, and then further home to a special place within the home thats all set up, with rose petals and candles, to award you for all your hard work!
19. A date at a furniture store isn't something you'd think of often, but think of all the wonderful conversations and laughs we could share on all the different peices? Let's pretend each one is in a different place and see if that effects what we talk about. We then further the adventure when you take me home, and show me your special furniture too, and how comfortable it is!
20. Let's go to art museum, and find seculded little rooms we can steal kisses in as we explore the beauty of everything. We then head to a restaurant for a romantic dinner overlooking the city, and share in beautiful conversation and memories of our lives. 
21. Video games truly have a special place in my heart! Let's go to the grocery store and stock up on all the snacks and wine, then head home to get competitive with PS4 and Sonic games. We have fun for hours as we see who wins, and steal kisses and little touches throughout every opportunity we have. When we get a bit tired, or cant take the teasing any longer, you lead me to the bed for our very own sexy game.
22. International Drive in Orlando houses somewhere for one of the most unique dates we could experience; The Titanic Artifact Exhibit. We can make it a date of all dates by even attending the impressive Titanic Gala Dinner, where we will both be guests at one of the most famous dinner parties ever known! We then head back to our hotel for a night together, and then visit Universal Studios the next day too. A weekend of adventure and fun!
23. Mini golf may remind you of high school, and of those innocent dates when things were all easy in life. Let's recreate that years later, with a special mini golf date where we can help each other, and you can wrap your arms around me as you assist me to make sure I get the ball in. Afterwards, we head home so we can be able to spoil the one that won, and create our own special game. 
24. It's baseball season! Let's go enjoy a Jays game complete with popcorn and many moments to sing. We can cheer them on as we laugh and get closer together as we watch the game unfold. We can even eat some classic game food like hot dogs and popcorn, and get some tall cans of beer before we leave and enjoy the excitement of everything all the way home. All the way to my bed. 
25. Pacific Mall is an iconic Chinese Mall within the Scarborough area of Toronto, and it is perfect for finding little unique things, and many opportunities to hold your hand and be next to you. We can even stop off at one of the delicious restaurants there, in between our gem findings, and then we head home to find the gems in other special places on us too!
I sincerely hope you enjoyed this weeks special segment of Date Ideas, and I thank you for continuing to share it with me and give me all the more motivation to keep creating them. I look forward to sharing all these dates with you so much, and hope these posts will make things easier for us to plan too!
Have an incredible rest of your week my loves! Stay tuned for Thursday, July 11, for a extra special birthday edition for Week 7! 
Xo, Kylie
Please reload