Hello There My Love! I Am So Happy To See You!
Welcome to week 10 of my weekly segment of date ideas, all designed with connection and adventure in mind! I hope you enjoy exploring these, and that I can inspire you for romance and fun.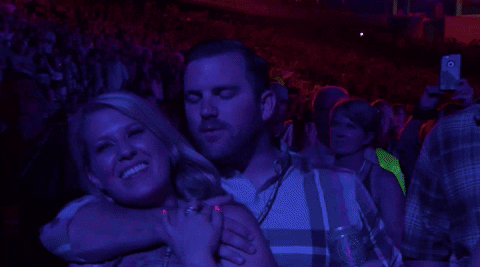 1. Let's attend a concert together and sing along to every word while your arms are around me. We have fun enjoying some concert food, and maybe a tall can too, and head home afterwards, still pulling me closer all the way there. When we arrive, we can hardly keep our hands off of each-other, especially with the good vibes and music still in our minds!
2. Instead of a day out, lets have a romantic day in. We can plan out our meals and prepare them together, stay in bed, watch movies or play video games. The sky is the limit, and we have as many hours as possible to explore each-other at every opportunity. By the time the sun goes down, we are ready for those special fireworks, before we fall asleep in bliss and entangled in each-others arms.
3. Let's visit Cinco on Roncesvalles; known for their margaritas and unique taco choices. We enjoy the authentic cuisine as our taste buds begin to fall in love, and as we get to know each-other and fall deep into each-others eyes too. We head back to my place afterwards, while enjoying a nice walk through high park on the way. More time to talk, truly get to know our desires and thoughts and prepare for what's to come. When we get into the sheets together we will only want to explore every inch of each-other even more.
4. Boat cruises are the best way to see the beautiful skyline of the city, and what better way for us to enjoy one with a beautiful evening dinner cruise? There are many ships within the harbourfront that do daily cruises for a small fee, with a full dinner included. We share it together, while we enjoy the skyline views and the beauty of the water surrounding us, with many opportunities for frequent kisses. Afterwards, we enjoy a walk near the water to further talk and get to know our thoughts on all we experienced, before I take you home to explore every inch of you, too.
5. Did you know that competitive painting is a thing? Let's enjoy it together at Torontos very own, Art Battle. We compete in 3, 20 minute rounds and see who's best out of the 2 of us. If you're a bit shy about the competition, we can always be spectators too, and enjoy everyone else try and obtain the winning spot! A date filled with beautiful art, before you take me home to create our very own masterpiece. 
6. There's a beautiful spot that I love to visit to think, and I would love to share it with the perfect company, and think it is the perfect ambience to get to know you as we enjoy the view. The Humber Bay Park views are some of the best in the city; so let's take a blanket and enjoy a cuddle session on a cozy rock on the edge of the water. We take advantage of the opportunity for kisses, and may even be visited by cute ducks on the way too. After sharing some time waterside together, you take my hand and I lead you back to my place to keep our bliss and relaxation going, intertwined in my sheets.
7. 360 vacations gives us the opportunity to go on a virtual vacation together. Ever wanted to get away but couldn't because of work and other time restraints? Let's make it a monthly thing where we pick a different destination, get cozy on the couch together with my laptop, and enjoy the views and joy of exploring a new city together; without ever having to leave home! We can even design the room and bed complete with wine, chocolates or anything else we may be treated to while on vacation, close the blinds, and escape into our very own little world together. A creative twist to a conventional vacation!
8. Water gun fights are always perfect for not only being able to share fun and laughs together, but for the opportunity for you to make me even more wet! Let's go to a local park and fill up some dollar store water guns, and run around like kids together and enjoy a sunshine filled day staying refreshed and cool. You take the chance to pull me closer whenever you can when you catch me, and we laugh even more knowing that I am letting you win so I can feel those arms around me. When we've had enough, we must head home to change our clothes; of Course after we help each-other out of them!
9. Instead of a spa day, let's have our very own spa night. Complete with candles, massage oil, and soothing essential oils filling the room, we are sure to truly relax even more knowing it is each-other that gets to help us unwind. We give each-other massages slowly, and share in the intensity that fills the room with every touch. We share a cup of soothing tea after our massages, and enjoy the comfort of the sheets together and allow our bodies to decide what to do next. To finish off the night we fall fast asleep together with my head on your chest.
10. Crafts aren't just for kids, especially if it means creating something we can cherish for a lifetime! Let's go to the local hardware or craft store and pick up some supplies, and make a piece of furniture or decor together. We share laughs and moments as we go through the notions we need to to make it as beautiful as we'd like, and then feel so accomplished when we finish. I then put it in my home for the constant reminder of our special date making it, and always have a part of you with me. We then share in relaxing moments together after our creation for the art to continue through our bodies.
I thank you for sharing another special week of date ideas with me! I truly hope that these are inspiring romance in your lives, and that I can help you explore some fun places, even by yourself or with someone special!
Stay tuned til next week for a special theme attached to Week 11! 
Xo, Kylie 
Please reload