Hello There! 
I am so happy to see you join me for another week of my special date idea segment; one I have been working so hard to put together for you to inspire you to embrace romance and adventure with someone special. This weeks ideas include some international ones, as well as some local hot spots that I have recently discovered and would love for you to experience too!
Please feel free to provide any feedback you may have about this blog, as well as any date ideas you may have that you'd like me to include are always appreciated!
1. Let's find a quiet spot in the woods, bring some binoculars and a blanket to share, and see if we can spot any pretty birds or other wildlife around us. We can do research on what we see and find out more about the area, and even bring some snacks to share while were there too. We venture out of the woods having seen things that will forever be in our minds, to head back to my place and keep those memories going in our minds even more so.
2. Photobooths always have such a romantic feel, especially when youre able to be silly and be given a special memory frozen in time for you both to share. Let's go on a "Photo Booth adventure", exploring all the ones we can find throughout the city, each one sharing laughs as we make funny faces and accumulate as many photos as we can. We end up back at my place where we lay out the photos and further marvel at our day, while we enjoy candlelight and some soothing music around us.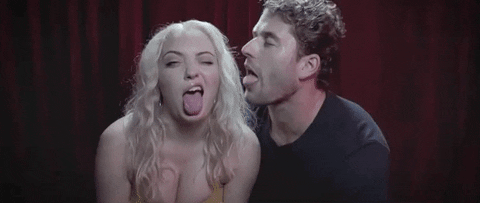 3. What better way for us to really get rid of all of our tensions then by sharing a boxing class together? We let all of our angers go, and watch as everything doesn't seem so bad, and we mentally kick all that stress in the butt. We share frequent opportunities for our hands, eyes and lips to meet, and think about the way were going to unwind after, once all our tensions have left us. We can even make it a weekly thing; a way for us to not only spend time together but get into a healthy routine too! I take you home after, where we share a bubble bath for two, and further those kisses into more. 
4. Let's pick up a small projector, and turn my bedroom into our own little movie theatre for the night! Complete with candlelight, some popcorn, and some cozy blankets to wrap us in; lets turn a ordinary night into magic for us. You pick the movie, as long as we can pause it as often as possible for many kisses. We may finish the movie we may not, either way, as long as the night ends with us in bliss, and my head on your shoulder as I fall asleep; I am complete. 
5. Ever rented a electric scooter, got on it with no particular destination, and just went until you seen somewhere you'd like to explore? If you haven't, or even if you have, let's share it together; the best way to truly explore the beautiful city of Toronto. Nobody has to know if we end up Ubering back to my place, to further the fun!
6. Let's go on a trip to the beautiful city of Rome together, filled with culture, kind people and delicious food. We bring a polaroid camera with us, and challenge each-other to use the full roll. When we get back from our adventures, we develop the rolls of film and share our memories we've made. Ones that will last a lifetime. 
7. Let's take a night walk through a snow covered forest, marvelling at the beauty surrounding us as we get to know each-other and our deepest desires and thoughts. We can stop off at a little bench and dust off the snow, put down a towel and wrap a blanket around us to keep us warm as we enjoy some cuddles. When we've just about had enough and maybe the cold starts to touch us, we head back to my place hand-in-hand where we can get cozy and warm. 
8. I plan a special scavenger hunt for you, complete with a romantic candle-lit picnic and rose petals for your prize. I prepare cute clues when you arrive, starting at the door and ending up in the bed with me. As you go through each one the anticipation grows, knowing that when you reach the end we will get to share moments together. 
9. Let's find a mountain top somewhere close to Toronto, climb to the top, and hit golf balls off the peak. We can channel any rage we have in our lives, and any stresses we want to let go of, knowing that the ball will end up in the unknown and we don't have to worry about being precise. We laugh and share moments with your arms around me guiding me with my aim, and share the therapeutic experience, before we road trip back to the city and into my bed, where we further explore the unknown; this time to do with our bodies!
10. Canadas Wonderland is hosting it's first ever Winter festival this year, titled WinterFest. Let's escape for a night there; complete with skating, hot cocoa, and many opportunities to share body heat! The adrenaline just gets a whole new feeling while getting to share it in the winter, and the warm drinks and food just taste even better! Afterwards, we escape back to my place where you can taste me, and vice versa. And be sure to get warm from the night too!
Thank you for sharing another special week of my date idea blog posts. I am sincerely so happy with the feedback over the weeks with this, and how much I have inspired you for dates like these, as well as to experience these ideas even on your own! I truly believe in romance, being able to have fun together and connect on so many levels, and I am so happy that so many of you feel the same and are loving that I am putting these together. 
**SPECIAL PROMOTION**
Retweet The Post of This Weeks Blog, and Receive a Special Sneak Peek to a Announcement Coming for The Month of November to Do with One of These Ideas! (Via DM on Twitter)
Stay tuned to next week for the next edition!
 
xo, Kylie
Please reload